Website: http://www.winxdvd.com
Giveaway: https://www.winxdvd.com/event/dvd-ripper.htm
Giveaway: https://www.winxdvd.com/resource/dvd-to-mp4.htm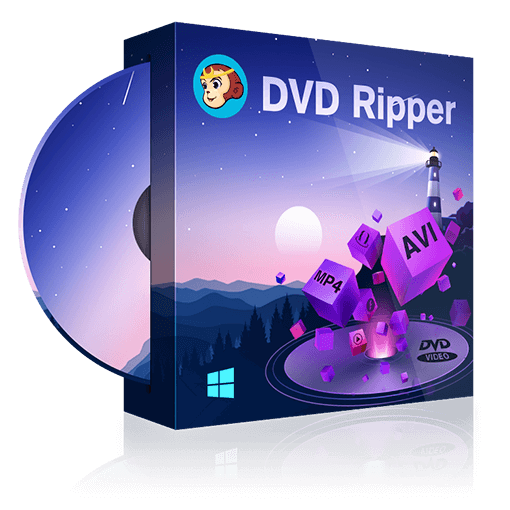 Introduction:
WinX DVD Ripper Platinum is a comprehensive DVD ripping software designed to simplify the process of converting DVD discs into digital formats. With its user-friendly interface and powerful capabilities, this software empowers you to digitize your DVD collection and enjoy your favorite movies on a wide range of devices. Whether you're a movie enthusiast, a traveler, or someone who wants to preserve their DVD library, WinX DVD Ripper Platinum offers the tools you need to unlock the full potential of your DVDs.
Key Features:
Wide Range of Output Formats: WinX DVD Ripper Platinum supports an extensive range of output formats, including popular options such as MP4, AVI, WMV, MOV, MPEG, and more. This allows you to convert your DVDs into formats compatible with various devices, including smartphones, tablets, gaming consoles, and media players. Enjoy your movies anytime, anywhere, without limitations.
Fast and High-Quality Conversion: Experience blazing-fast conversion speed without compromising on quality. WinX DVD Ripper Platinum utilizes advanced algorithms and hardware acceleration technologies to ensure swift and efficient DVD ripping. The software maintains the original audio and video quality, preserving every detail and delivering a superior viewing experience.
Customizable Output Settings: Tailor your DVD conversions to suit your specific needs. WinX DVD Ripper Platinum provides a wide range of customizable output settings, allowing you to adjust parameters like video resolution, frame rate, bitrate, audio quality, and more. Fine-tune your conversions to achieve the desired output quality and file size.
DVD Backup and Clone: Safeguard your DVD collection by creating backups or clones of your discs. WinX DVD Ripper Platinum offers the option to make 1:1 DVD copies, including menus, subtitles, and audio tracks. This ensures that you have a reliable backup of your DVDs, protecting them from loss, damage, or deterioration.
Edit and Enhance Videos: Take your DVD conversions to the next level with WinX DVD Ripper Platinum's built-in video editing tools. Trim, crop, merge, add subtitles, and apply various visual effects to customize your videos. Enhance the visual quality, remove unwanted segments, or create highlights to make your videos truly unique.
Intuitive and User-Friendly Interface: WinX DVD Ripper Platinum features an intuitive and user-friendly interface, making it accessible to users of all levels of expertise. The streamlined design and straightforward navigation ensure a seamless DVD ripping experience, allowing you to achieve your desired results with ease.
Conclusion:
WinX DVD Ripper Platinum is the ultimate solution for ripping, converting, and backing up your DVD collection. With its extensive format support, fast conversion speed, customizable output settings, and additional editing features, this software provides everything you need to enjoy your DVDs in the digital age. Unlock the potential of your DVD library and embrace the flexibility and convenience of digital media with WinX DVD Ripper Platinum.