Website: https://www.keepsolid.com/smartdns/
Download: https://my.keepsolid.com/login/
Redeem Code: SDNSMACXDNS
Redeem Code: DNSLOAD / DNSNETWORKS / SMARTDNS2020CHIP
License info: Free 6-Months Subscription for KeepSolid SmartDNS
Update policy: free updates
Tech support policy: free tech support
KeepSolid SmartDNS is a technology which allows users to unblock websites that aren't available in a specific country with tight restrictions while ensuring browsing without speed drops. Key features:
– it can be easy configured on almost any device connected to the internet (from common mobile and desktop platforms to media streaming players, gaming consoles, smart TVs, and routers);
– it can be used on an unlimited number of devices you want to connect it to;
– it contributes to circumventing Internet censorship and providing access to blocked resources;
Download size: 4.1 MB
Supported OS:
Android 5 or later
iOS 11 or later
iPhone 5S or later
iPad Air or later
The service is available for setting up on Wi-Fi routers
The service is available for setting up on any Internet-capable device
Regular price: $23.94
Screenshots:
How to Redeem a Code to Activate Your Subscription
1. Copy your Redeem Code.
2. Navigate to my.keepsolid.com, and create a new KeepSolid ID.
Or, if you already have the KeepSolid ID, log in to your account and go to Step 4 to activate your code.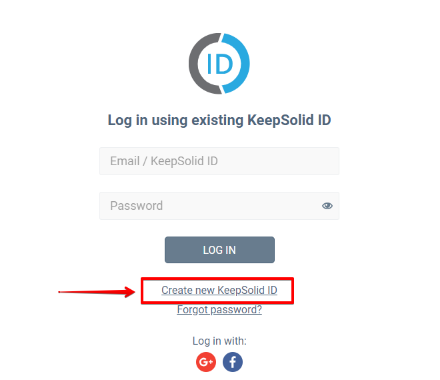 3. Once you've created a new KeepSolid ID, you'll be asked to check your mailbox and confirm your account. Click OK.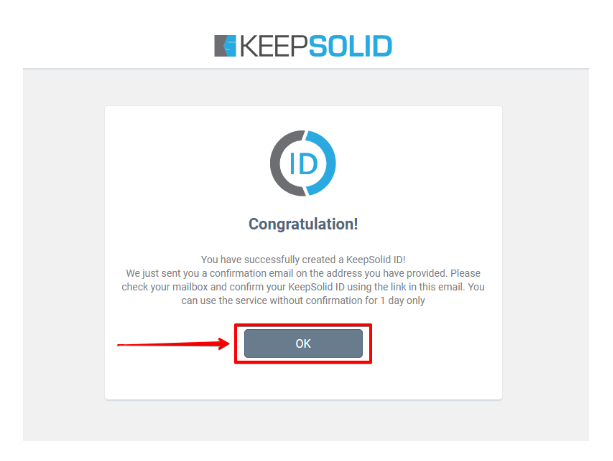 4. You will then be logged in to your User Office. To proceed with the code activation, click Redeem at the top, next to your KeepSolid ID.

5. Paste your code in the pop-up window and click Redeem a code.

That's about it! You have successfully activated the code and KeepSolid SmartDNS subscription has been added to your account.